Your Inbound & Growth Marketing Solutions Partner
Marketplace Growth
Double edged acquisition & activation strategies, for buyers & sellers of B2B marketplaces
eCommerce Growth
B2B e-Commerce performance, customer life-cycle management, recommendations and automations
Product Growth
B2B Inbound & Growth services for Tech-based products in SaaS, Fin-tech, Med-tech or Logi-tech space
Marketing Strategy
To direct your growth
Sales Enablement
To scale your growth
Execution & Optimization
To sustain your growth
Our Value add-on
Why Growack as Your Inbound Growth Partner?
Growack, a certified B2b marketing agency for Inbound and Growth marketing services,  helps your team to build an inbound strategy, test & execute growth plans and measure the results.
Together we aim to achieve:
Close Co-operation

Long Term Growth Vision

Inbound Marketing Expertise 

Inbound Sales Enablement

Positive ROI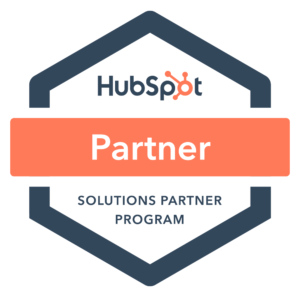 Choose Your Industry
Work Together to Grow Stronger
As a B2B Growth Agency, we work with businesses looking forward to leverage integrated inbound and growth marketing services to hit OKRs and achieve growth scale via sales & marketing optimizations
B2B E-commerce & Marketplace
We work with businesses, operating with product or service Marketplaces or B2B e-commerce stores to help them in growth planning, inbound marketing strategies, and execution with the latest tech-stack in marketing to improve the performance of the marketplace & eCommerce store.
Life Sciences & Healthcare
Accelerated growth and inbound campaign strategy and execution for businesses in life science research, clinical trial, and healthcare services. Data-driven automation and ABM approach for your life sciences related startup or established business.
Tech-Products, Blockchain & IT Services
Be it Fin-tech, Logistic-tech, Agri/Food or Med-tech products, or IT Services, we help you with integrated inbound campaigns, sales enablement, automation, and account-based marketing on a retainer basis. Working together to maintain the growth trajectory for your business.






What do you need help with?
Inbound Marketing and Growth Services
For
B2B marketplace
,
B2B e-commerce
or
Products
(
SaaS)
, we bring an integrated inbound & growth markering approach for
objective-driven acquisition, account-based marketing, together with growth experiments & digital tactics
What's your Current Growth situation?
Which stage of Growth are you at?
Identify your growth stage and challenges?
Marketing Tech Stack
Best-in-class Collaboration Softwares and Tech-Stacks
Our partners in marketing technology provide  an effective marketing system to drive results.
The robust and scaleable marketing systems to address your marketing & sales requirements.