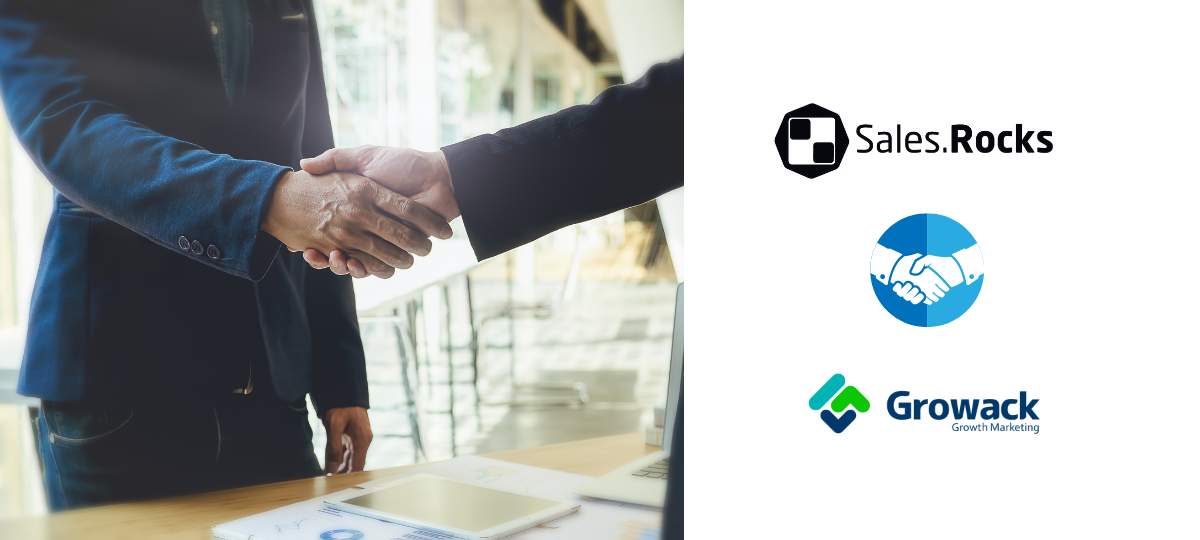 How to Power Your Pipeline with Data-Driven Outbound Lead Generation with Sales.Rocks?
Most of the demand generation marketing teams strive a better marketing-mix strategy of Inbound and outbound. Within the B2B space, the Inbound marketing strategy is playing a prominent role in long-term success. That doesn't negate the crucial role of outbound strategies in sales enablement and sales pipeline generation. 
What is outbound lead generation?
The outbound approach is the process of sending messages to a large group, a bit on target as per ICP, without them expecting one such message from your company, and hoping for a positive response for your product or services. A bit of a "spray and prey" strategy. This strategy is based on the thought that the larger the group you message to, the larger the return. That means, there is a huge opportunity laying there to improve the whole approach, including data and technology to fine-tune it for a better outcome. 
Let's look at deep motive and impact on the sales pipeline and how impactful it could be for over-sales enablement.  Outbound lead generation strategy focuses on 
Finding and engaging with potential customers who might not know your product or services yet but it could be a great value to their business in the short or long term

The success rate of this process can be influenced by data and tech for correct persona modeling and discovery of the possible closest-matched prospect group, to be targeted with value-driven messaging
The goal is to generate interest in a product or service and build a sales pipeline. There are different communication methods to execute the strategy for B2B outbound lead generation including cold calling, direct email, social selling, and direct mail.
How does the outbound lead generation approach work?
Outbound lead generation is a direct reach-out approach to the target group, closely matched with your buyer persona, with content for sales interest. This is done through both your sales and B2B marketing teams. In the sales team, it is the responsibility of SDRs and BDRs supported by the marketing team of Content Marketers, Campaigners, and Email Marketers. 
How does data impact outbound lead generation?
Your sales team scouts the market in the relevant industry in search of potential buyers. In the B2B space, these potential buyers are the best-fit companies, also known as accounts, which include the professionals who work within these companies.
Your sales reps might find the names of the companies that could be the right fit for your product or service on LinkedIn, Twitter, Google, Quora, or other communities and channels, but for an effective outreach strategy they will also need to find out other crucial information; such as technography, filmography and product/service fit info).
"More than 40% of salespeople say prospecting is the most challenging part of the sales process"
Introducing Sales.Rocks – Data-driven outbound prospecting automation
Sales.Rocks is built upon a huge B2B database that contains all the relevant information about businesses and contacts internationally. A technology solution to help you to setup and follow a data-driven prospecting and outreach for predictable pipeline generation.

Sales.Rocks is a Data and Cold Email Outreach tool that helps in closing the gap between your ideal prospects & satisfied customers with an all-in-one sales enablement platform.

How to use Sales.Rocks to find your ideal B2B customers?
With Sales.Rocks there are two approaches to finding your B2B prospect base.
Company Search Modules

Contact Search Modules
These 2 complement each other to provide a holistic picture of your target customer's profile and related crucial info. 
Company Search lets you find the ideal accounts  for your product with help of it's powerful filtering system based on different data points, such as:
Industry (+ a sub-industry or a specific niche options)

Location: Head Quarters + Subsidiaries per Country or Region;

Company's Name, Email Address, and Phone Number;

URL – The domain of the company's website;

Operating status – Is the company still active on the market or not?;

Turnover or Annual Recurring Revenue of a company;

Company Size (Employee Range / Revenue Range);

Organizational Tree by Hierarchy;

Monthly Tech Spending;

Technographics – Technology and Apps used on the company website (e.g. program languages, web frameworks, payment gateways, operating systems, etc.)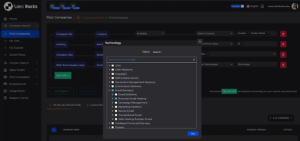 Contact Search module lets you find the decision-makers working in these companies, name and surname, email, LinkedIn account, job title  as well as the ability to see them as part of an Organizational Tree by Hierarchy (Director, Executive, Manager, Specialist, etc.)
This fresh data helps companies discover the C-level executives from small, medium, and enterprise companies, and achieve their outreach goals.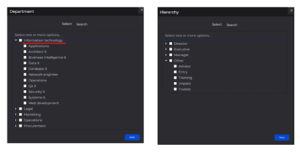 HubSpot and Sales.Rocks Integration
You can easily send contact and company data from Sales.Rocks to HubSpot (also to other CRM systems) via Zapier.  Using Zapier templates or webhook, it's super easy to create and update company or contact records in HubSpot CRM.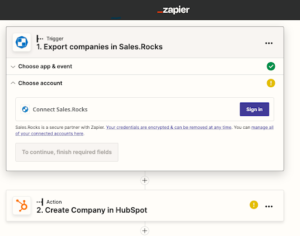 Key outbound activities to performing B2B lead data
Once you have sourced the best-matched profile of the key decision makers, there are 4 key outbound lead generation and sales activities you can perform: 
Cold calling

– a sales rep contacting prospects via the phone, from the target prospect lists

Cold Emai

l – a sales rep contacting prospects using an engaging and personalized email sequence. You can use

Sales.Rocks' cold email feature

to launch outbound campaigns. Sales.Rocks will take your email account and act as your Cold Email Software. You can use the lists you created using Company & Contact search to send and receive emails straight from Sales.Rocks. And not just regular, cold emails but hyper-personalized ones.

Social Selling

–  a sales rep  engaging with prospects on social networks such as LinkedIn

Sales Sequences

– a mixed combination of the 3 above methods as a step by step activities on a fixed interval of time/days
Closing thoughts – Accelerate Your PipelIne Generation with Sales.Rocks and CRM(ex: HubSpot)
This can be a strategic plan to invest in outbound lead generation and sales as your one of the sales enablement choices, and with more fresh data insights, buyer profile filters, and outreach automation, ROI can be assured. 
Consider this:
A mix of Inbound and Outbound implement accelerate your pipeline generation. It's recommended to use an outbound mix strategy to drive revenue growth and build a strong customer base quickly. Creating a successful outbound lead generation demands a lot of efforts and consistency

Another point to focus is messaging and pitch. Education and information are very important to a successful outbound strategy.
If you're looking for a sales lead enablement tool that takes the pain out of prospecting and warming the leads and automated outbound lead generation, look no further. Sales.Rocks is the Netherlands-based, ISO and GDPR-compliant European data provider of choice for your prospecting and outbound lead gen need.