A Short Guide for Crushing Prospecting Process – Pipeline Generation
One of my goals for the sales growth at Growack Media has been to bring a structure and scale in my sales approach with a more consistent 'sales game' that can add more quality leads for full-service inbound marketing and growth support.
I joined the Hubspot Partner Program in 2019, to achieve the same. I've received numerous certifications via the partner program and through the HubSpot Academy. However, it's a whole new world of structured sales approach and was felling short. I was introduced to the Pipeline Generation Bootcamp by my channel account manager. I needed such a structured prospecting method and sales Bootcamp experience to follow and practice. 
The Pipeline Generation Bootcamp program was run by the most charismatic and inspiring man, Dan Tyre, who set the tone for "Always Be Helping" in the sales process, and execute the whole process of prospecting with deep intent to help. In the 8 weeks of zoom class, we had a lot more practical sales activities and the opportunity to fine-tune the calling strategy and approach for better results  #growbetter.
The Hunting Lions – "Those who pick up the phone, advise and help, get the business"
The idea of picking up the phone, building rapport, and setting the direction for help that leads to conversion, never seemed that easy but after a while, it got easier. The other hard part was to keep calling up to four times and not feel like I was harassing someone.
A Short Guide for Active Prospecting
1. Pickup The Phone  and Listen More
Picking up the phone, the hardest part, and on top of that learning how to maintain a PAUSE during the call is a big thing. But before we get into the pause science, let's understand why this is needed at all?
Well, the idea is very simple, when we call someone, who never met or spoken before, taking Pause helps the person at the other side of the phone to paint a picture of you; who you might be, geography, culture, and understanding the tone and accent.
When you call someone, you want to say
"Hello, Dan…
Sushil (your name,+ maybe your job title) from Growack Media, (your company)….
pause, pause, pause,…… at least 8 seconds.
( this also might be unique,  compare to usual cold calls with scripts, all delivered before the prospect could manage to paint a picture or could understand your name and company even)
Doesn't sound that hard right? Well, it can be, but it's so incredibly helpful.  Give them time to think. What's good about it:
This method of call gives a genuine interest. opening question…… and PAUSE. That is a question that asks the prospect to dig deep. Give them time to think.
The pause helps you to stand their ground. Pausing and silence in between call may seem awkward but it is crucial to getting your prospect to open up and to understand that you take the call/offer very seriously. More on the power of PAUSE

from HubSpot 
Stand up! Smile! Dan makes the strong point for stand up and smile. You know what? It works.  You feel more energy and confidence. Standing is best.
2. Identify, Connect and Explore – Know Your Prospect
Knowing the buyer personas is a very crucial part of the marketing and sales, you already understand the importance of this prospecting strategy. A lot has been said and written already on this.
All that you have in your bucket, along with that there are a few more aspects of your prospect's persona, that may boost the outcome significantly. HubSpot suggested using additional tools to know about personal and psychological characteristics. The tool that helps is  Crystal. It does the math on millions of data points to decipher a person's personality.
DISC profiles and how to communicate 
Dominance, Influence, Steadiness, and Conscientiousness (DISC) are all part of everyone's personality.  Knowing how to communicate with each different type of personality is a skill that will help immensely while communicating. Hubspot has the feature to detect prospects and a step closer to help you to find who is looking for your product or services.  From that point, you can do more research on the contacts.
Prospecting, sales sequences, tasks, and calls are a set of tools that must be in your CRM if you know how to use them to their ultimate capability.
That's why a robust sales system & CRM is so important piece of this Pipeline generation process.
Data enrichment tools built into your CRM are also helpful for filling in these gaps. They gather information from social media profiles, news articles, and other relevant sources to help you create a complete picture of your prospect without hours of manual research.
> Don't use a CRM system yet? we can help ->
3. Get the Right Tools – Emails, Calls, Videos & Tasks
I think we all prefer to watch a video more than reading a lengthy article/story or email, right? So, why not include the same methods while prospecting?
Yes, add a video element in your prospecting strategy and send a video email. And when it comes to tools, I'm using

 

Vidyard with which you can create videos from the browser and embed it in your prospecting emails and sales sequences.
You can review your case studies via video and share it, short, simple, and more effective in saving prospects time.
What works in the video prospecting,  the length should not be more than 90 seconds. Keep it simple, noise-free and to the point with CTA, so far it has proved to get the attention of the right prospects — and have been effective in

 

improving click-through

 

rates by up to 300%.

Video voice mail is a game-changer, including using a tool like 

Vidyard to create a short warm first reach out video messages. Video is an amazing way to reduce friction in the sales process and cursing sales quota.  Be sure to embed a calendar invite and track it. 
4. Consistent Followups and Automation with Sales Sequences
More than 48% of leads go to the cold stage because of no proper follow-up plans.
What next after the first connect the call?
How many times and how to set up a follow-up process with objective and purpose?
If you don't want to miss anything and keep things tidy, use best practices of Sales enablement and sales alignment with proper tech-stacks.
Let's say if you are using a mix of emails, calls, and voicemails, then each callout must be in sync with time and gap. If you have left a voicemail today, you should follow up within 3 days. If they don't answer again, follow up with an email. It's important to put a lot of thought into planning your sequencing and use best practices.
Keep in mind some are text person and some are phone person as every contact that you approach is different. Some require more touchpoints. Keep a balance of touchpoints, frequency, and bring consistency.
Approach with progressive value points for the identified challenges and bring the varied offers in your messaging.

 

Every time you contact a prospect, provide value in a new way. 

LinkedIn is a great place to do a bit more research and find sales triggers or events you can use to capture your prospect's attention. Social selling has a whole lot to offer here. 

Response rates patterns have some data backup as well if used properly, it increases the probability of success. As per the quick guide on this part,  the ideal times to reach out:
Here's what this schedule might look like:   
Day 0: First touchpoint
Day 14: Second touchpoint
Day 21: Third
Day 25: Fourth
Day 27: Fifth
Day 28: Sixth
Day 29 (in the morning): Seventh.
Day 29 (in the afternoon): Eighth
Time: 3 p.m. and later local time (call), five minutes before and after the hour (email)
Day of week: Thursday and Friday
5. Know the Gatekeepers and Share Some Love
Gatekeepers, you know who I'm talking about?
As most of the key decision-makers, CXOs, and strategic managers work with assistants, they will be the first ones to speak with you before you can reach your target. Getting past the gatekeepers such as receptionists to the decision-makers can be tough. I learned a lot of techniques on how to achieve this but the gist of it revolves around treating people like people, which seems pretty obvious. Most find it hard to get them to work!
So, be pleasant to Gatekeepers, Understand what motivates a gatekeeper to get aligned with you.  This one was an eye-opener, in a 100 person company, you will likely need to speak to 15-20 people! hmm, that takes a process and a lot of calls!
The Conclusion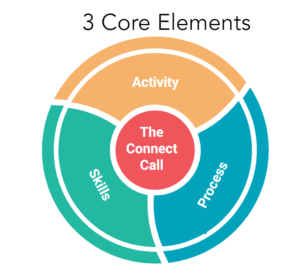 HubSpot's Pipeline Generation Bootcamp was a great learning session for the inbound and outbound sales planning and execution. A mixed prospecting strategy can do the magic and when executed with the right mindset, skills, and activities, it results in pipeline growth. Keep a mind-set of Always be helping, not just closing, add more empathy, and connect to listen and help.
Let's know your thought on this process and if you are looking forward to learning more about your approach and system, more than happy to chat, and connect.